Core Consultancy Services
Strategy development: Drafting strategies for all areas related to business and economic development (local, regional, national, international)
Investor acquisition: Drafting plans for and establishing corporate contacts in the requisite sectors for acquisition within Europe and in German-speaking countries
Regional promotion: Designing growth strategies, implementing and supporting creation and communication planning, producing products e.g. online, print, campaign management, steering and evaluation
Cluster promotion: Establishing, managing and developing clusters and business cooperations, funding acquisition
Sales promotion: Strategies and activities to promote sales with the support of a global network, organisation of entrepreneur trips, in particular to eastern Europe, Asia, North and South America
Organisational development: SWOT analysis, organisation analysis, business plans, realising and supporting organisational development projects, interim management, coaching.
---
USPs
The team's expertise covers the areas of business and economic development, regional promotion, sales promotion and support for national and international investors. Our team members are familiar with projects from the perspectives of consulting, industry and the public sector.
---
Projects
Strategy development:

Strategic positioning (key clients, USPs, sales model) and acquisition strategies for the Zeitz Chemical and Industrial Park (50 companies and 1000 employees on site, €300 million turnover p.a. on site);
Drafting an economic development strategy for a location in the Rhein-Pfalz region to establish an organisation with a programme of measures for business promotion and location marketing;
Strategic realignment of the state Uzbekistan Railways on the basis of an investment programme already in place, drafting a logistics study as a foundation for a development and marketing strategy including a realignment of rail services;
Advising the government of Montenegro on creating the institutional, regulative and statutory framework for restructuring and modernising the port sector (drafting a Law on Ports harmonised with EU legislation and founding a Port Authority), preparing a development strategy for the main Adriatic port in Montenegro (the port of Bar) taking into consideration cross-border logistics traffic from the hinterland;
Advising the government of Montenegro and MONTECARGO, the state-owned rail freight operator, on realignment (conducting due diligence, drafting a comprehensive catalogue of measures, preparing a development strategy based on cross-border logistics traffic from the hinterland (Serbia, Romania, Bulgaria) and the location of processing industries;
Advising the government of Vietnam (Ministry of Finance) on portfolio management and privatisation of companies with state ownership as well as strengthening the framework conditions for promoting the private sector, including dismantling barriers to investment. The consulting services primarily focused on the drafting of reforms and support during the process of passing them into legislation, evaluating free trade agreements for issues on competition (level playing field) as well as discussing the role of the state in sectors scheduled for liberalisation (rail, energy and extraction of natural resources);
Advising the government of Uzbekistan (State Committee for Assistance to Privatised Enterprises and Development of Competition) on portfolio management and privatisation of companies with state ownership as well as strengthening the framework conditions to promote the private sector, including dismantling barriers to investment. The consulting services primarily focused on drafting and driving forwards reforms in company law, competition and market liberalisation, as well as support for the legislation planned in these areas.

Investor acquisition:

Implementing investor acquisition projects for the Zeitz Chemical and Industrial Park, the Schwarze Pumpe Industrial Park (Spremberg), the Chemical Park Schwedt, GVZ freight villages in Augsburg, Ostbrandenburg, Lausitz, and Dortmund, packing parks for Progroup AG, USA and western Europe, Bain & Company Germany, and the Velbert-Heiligenhaus Cluster;
Sectors: Paper and packing industry, chemical sector, food and allied industries, service industries, wood processing industries, logistics, automotive industry, IT, creative industries, plastics, mechanical engineering, security and lock industries, etc.;
Basis: Acquisition pipeline with 25,000 businesses from the various sectors and team experience of well over 50 projects and programmes of measures over 20 years;
Successes: Numerous industrial locations in the federal states of Saxony-Anhalt, North-Rhine Westphalia, Brandenburg and Bavaria.

Regional promotion:

Promotion of economic development in Dortmund: Analysing the framework conditions for Dortmund's profile as a service sector location, preparing a regional promotion plan with a campaign strategy, implementing and steering a multi-annual campaign for location marketing and attracting businesses to the region;
Analysis of the present situation and drafting of marketing plans, creation, production and campaigns for the Schwedt municipal administration, the Fürstenwalde municipal administration, the Westlausitz economic region, the Prignitz economic region, and for other cities and regions in Germany.

Cluster promotion:

BioEconomy e.V., Saxony-Anhalt (founding, financing, assumption of executive management of founded company and business development);
Progroup AG packaging parks in Burg, Schüttorf and Offenbach (establishment through integration in the value-added chains of packaging works).

Sales promotion:

Identifying suppliers for Airbus;
Initiating and establishing contacts between non-EU exporters and EU purchasers;
Organising corporate trips to the USA, western Europe, Latin America, eastern Europe, central Asia and south-east Asia.

Organisational development:

Establishing a network of business promotion associations in the federal state of Saxony-Anhalt, drafting business plans, skills workshops for business promotion associations (Hildesheim, Hameln, Cottbus, Leipzig, Frankfurt an der Oder).

Particular expertise from the investor perspective (establishment of industries):

Aquila GmbH, Leinefelde (paper industry; German-Belgian shareholder); €25 million investment; business facility development in Germany, managing the closing process (financing, negotiations with plant suppliers, funding acquisition, authorisations and permits, location search);
NPP New Product Packlab GmbH, Frankfurt/Oder (plastics industry; Belgian shareholder); €12.5 million investment; closing process for the business facility development and securing funding and financing;
Progroup AG (€1 billion turnover) location search for a paper mill and combined heat and power station in Eisenhüttenstadt, €630 million investment; Europe-wide location search, managing closing process, (in particular ensuring infrastructure provision, concluding the key contracts for paper, substitute fuel, waste paper, technical facilities as well as funding and procuring the real estate, EU procedure);
Rubner Gruppe, (South Tyrol, 22 locations across Europe with 1500 employees); wood processing industry; location decision for Germany, implementing investment for expansion (€20 million), securing funding;
Location search in western Europe, Germany, eastern Europe e.g., for corrugated board plant (realisation in the UK);
Progroup AG, establishing sheet feeder plant in Poland (€50 million investment, Prowell Poland) (main focus: negotiations with local authorities / special economic zone, locations, lawyers and suppliers);
Packners GmbH, Schüttorf; locating a packing plant; €15 million investment, German / Dutch consortium; management closing, financing and funding location (Schwarze Pumpe Industrial Park) through identifying potential investors and investor acquisition.
---
Project Team
Gert Wichitill: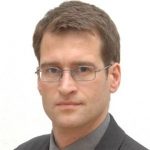 Background: Geography graduate
Career: Managing partner of IT companies, project manager, company founder
Areas of expertise: Business development, location marketing, investor/industrial location acquisition by directly addressing companies proactively
Over 15 years' experience as a consultant in business promotion
gert.wichitill@indecon-network.de
Cell: +49 160 5320984
Marcus Tolle: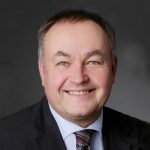 Background: Lawyer with MA in Business Consulting
Career: Managing Director of a state corporation for business promotion, company officer with statutory authority in the paper industry (business development and law), CEO in health and social sector
Areas of expertise: Location marketing, site location, funding, financing, interim management
20 years of consulting experience in industry, consulting and business promoting
marcus.tolle@indecon-network.de
Cell +49 177 4073069
Mathias Nehm: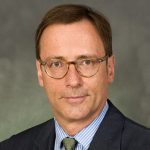 Background: Economics graduate
Career: Senior Consultant Eastern Europe, founder and managing director of indecon consulting GmbH
Areas of expertise: Consulting on policies and strategies, economic development and cooperation and investment projects
24 years of experience as a consultant in Germany and abroad
mathias.nehm@indecon-network.de
Cell +49 173 2923945
---
References
Provided on request
---
Contact
Inquires may also be addressed to info@indecon-network.de